4 Ideas to improve co-creation exercises
4 Ideas to improve co-creation exercises
Publication date: 09/04/2021
As typically happens in this industry, buzzwords appear from time to time, terms that, due to their charm and business promises, are standardized within companies, but on which there is little practical experience. Gartner shows this effect in its Hype Cycle for Emerging Technologies. This has been the case with big data, advanced analytics, design thinking and co-creation.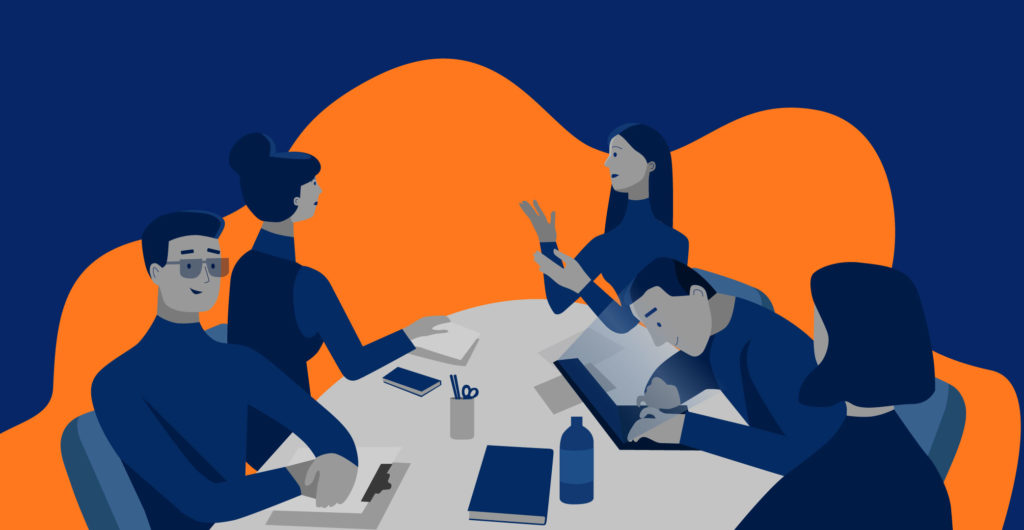 Co-creation is the exercise of building together with customers and suppliers, the final vision of the product. Thus landing the expectations and possibilities to real data. In recent years its use has become widespread and, without ignoring its value, we are faced with something that has become landscape. In the light of 2021, it became "another exercise in co-creation". It lost its value, and long faces and suspicious looks from stakeholders are more common when mentioned as a next step.
At Grupodot we really like co-creation exercises, we consider them a fundamental part of understanding the solutions to be deployed and a useful tool for learning about our clients' business. With this in mind, there are 4 steps to making the "co-creation" exercises not a long wish list, but rather an exercise in prioritizing what is feasible and what is necessary.
1. Understand industry trends: Here we seek to be pragmatic. There is an ocean of free and paid sources for what is trending in artificial intelligence for specific industries. Co-creation exercises are enriched as clients are inspired by use cases. The fastest way to do it? Google.com and search for "artificial intelligence trends in sector X". This gives the reader a brushstroke, in half an hour, to see what possibilities there are for them.
2. Understand business objectives: All companies have strategies, business objectives are the main driver of data projects. A co-creation session always has a business objectives chapter. The easiest way for co-creation to contribute is to know which areas of the business have the most responsibility and pain that can be covered by better understanding the data.
3. Understand the available data: It is very tempting to want to address the same use cases that were successful in other companies, they usually have proven ROI and they look attractive in their headlines. What usually evades success stories is talking about the headache that must have been extracting data, cleaning it, discarding what was not working and giving it a sufficient quality for the project.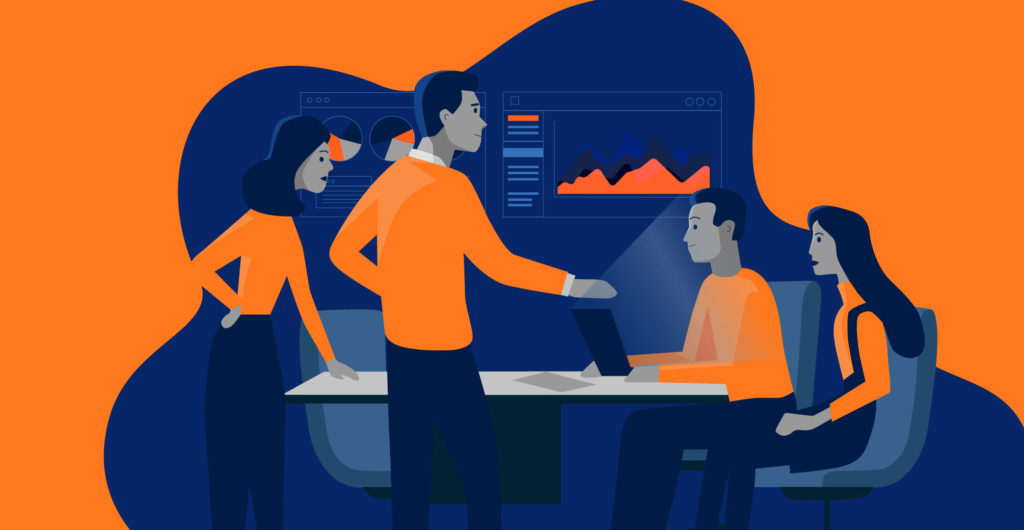 According to the book The Big Enterprise Datalake, 70% of those projects go into what we know as "data grinding," assuming there are enough to start with. It is easy to do a preliminary survey of data sources and a general survey of their quality. This will make the co-creation session understand the constraints they are working under, and the wish list becomes more likely.
4. Willing to sell internally: No successful proposal advances without the empowerment of the C-level. At some point, business areas, managers, technology and suppliers must be seated at the table. This implies that the area that owns these initiatives, sells the projects internally. To do this, it is crucial to have covered the first three points.
Additionally, Douglas B. Laney, states in his book Infonomics, that the ultimate goal should be data monetization. Understood as finding new sources of income or optimizations that "pay for themselves" for each project or initiative that is undertaken. To ensure that the co-creation exercise has a strong monetization component, Laney proposes:
Understand that monetization is an experimental process, of evolution and in many cases, of being the rebels of the company.
Multi-industry inspiration.
Validate if the tests pass the checklist as much as possible.
Test the market.
Finally, co-creation is a fundamental tool for defining Big Data projects. But to avoid becoming part of the landscape, our recommendation is to cover the aforementioned points and that those 60 minutes of meeting are not "just another co-creation" but an additional step in a data-driven digital transformation strategy.